Customer satisfaction is our primary concern, as is proved
by our long list of satisfied
repeat customers.

Count on us to have what you need
when you need it! If we don't have what you need in stock (and its regularly in stock), we will find it and ship it within 72 hours. In most cases it will be within 24 hours.

Links
BoatUS.com
Marlin Magazine
West Marine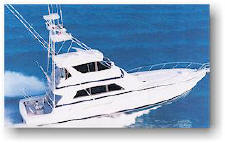 Customer Comments
Our customers have said:

"You're the MAN!"
"You have the parts"
"You are sincere, honest, & dependable"
"Best Prices and Best Service"